http://www.myspace.com/velomuzik
http://www.myspace.com/velasound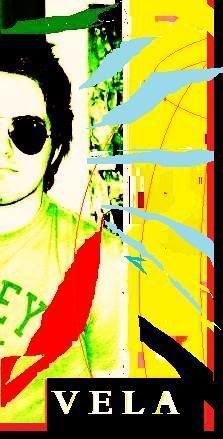 Now this wasn't a friend request but a fine fella I met on http://citybeatradio.org
An up and coming electronic producer from the UK, with some very original productions that are very pleasureable and refreshing…..
"ear candy" to get ya groovin'. ~Peilo
Vela – Reactions' 

Audio clip: Adobe Flash Player (version 9 or above) is required to play this audio clip. Download the latest version here. You also need to have JavaScript enabled in your browser.
Producing electronic music since 2001 after hearing music albums from The Chemical Brothers , Orbital, Underworld to name but a few from the 90′s…This was all the motivation he needed and his musical tastes have grown and are still growing.
Influences come from a wide range of artists, there are a lot of things good with music at the moment, especially dance and electronic music. "Not a lot of people I know personally dig what I do, but since joining myspace, it's good to know I'm not alone!" – Vela 
Check out his profile, if you have got this far, hopefully you will have been enjoying a bit of what he is putting down, He would love to hear your comments, negative or positive!!